Aboard the Spaceship – An exhibition for children
January 28 @ 10:15 am

-

June 15 @ 6:00 pm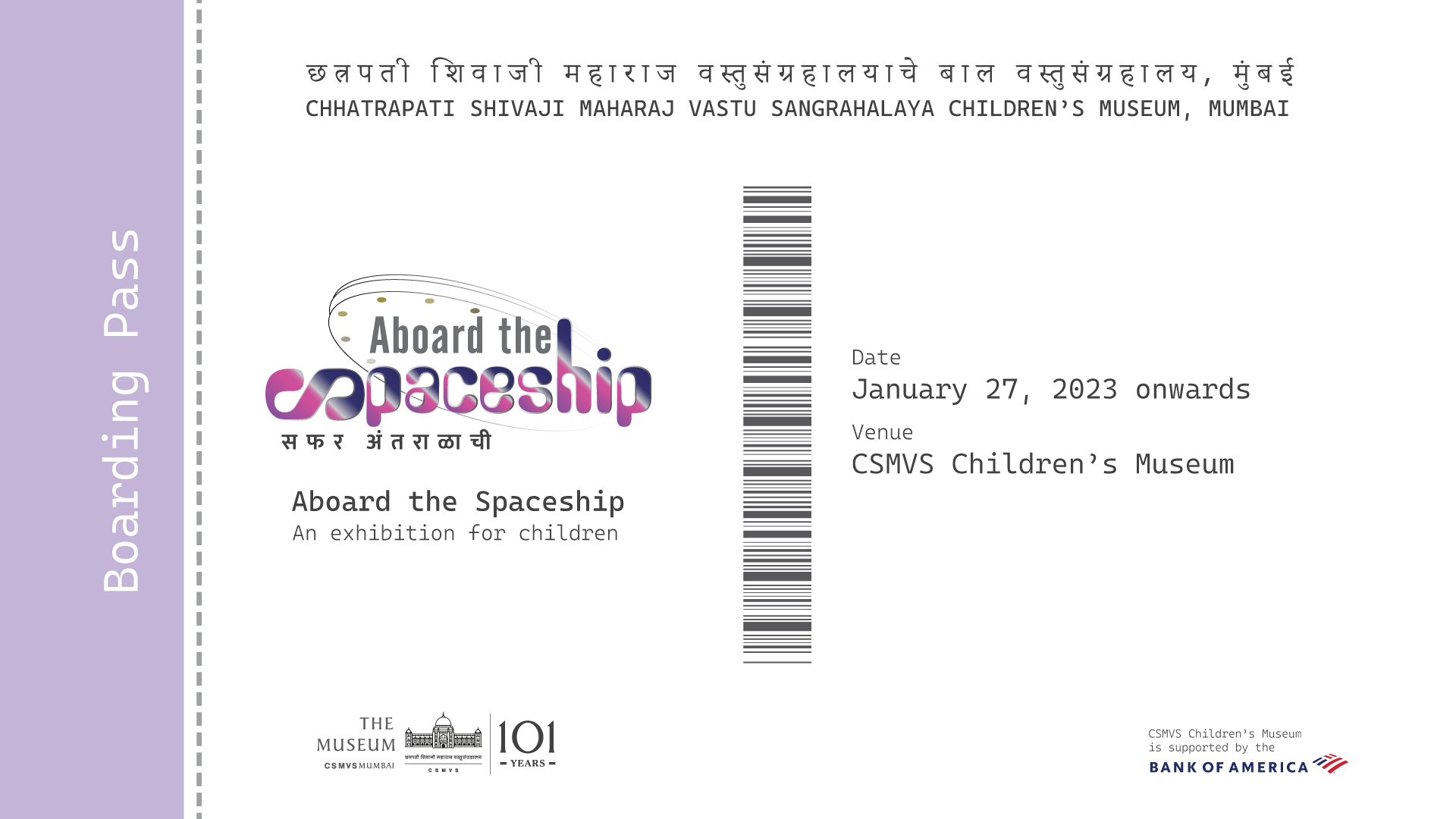 We may live at different places on the earth but the sky above us is the same. The changing colours of the sky, the phases of the moon, planets and stars that mysteriously appear and disappear have sparked our curiosity. The desire to solve nature's mysteries right since ancient times has led to many innovations in science and the arts.
This exhibition will take you on a journey of discovery, from ancient times to the present, to see how connected we are to space and learn about our closest celestial body, the moon.
Children's Museum closes at 5:30 pm.