Devanagari Calligraphy
September 10 @ 2:00 pm

-

4:00 pm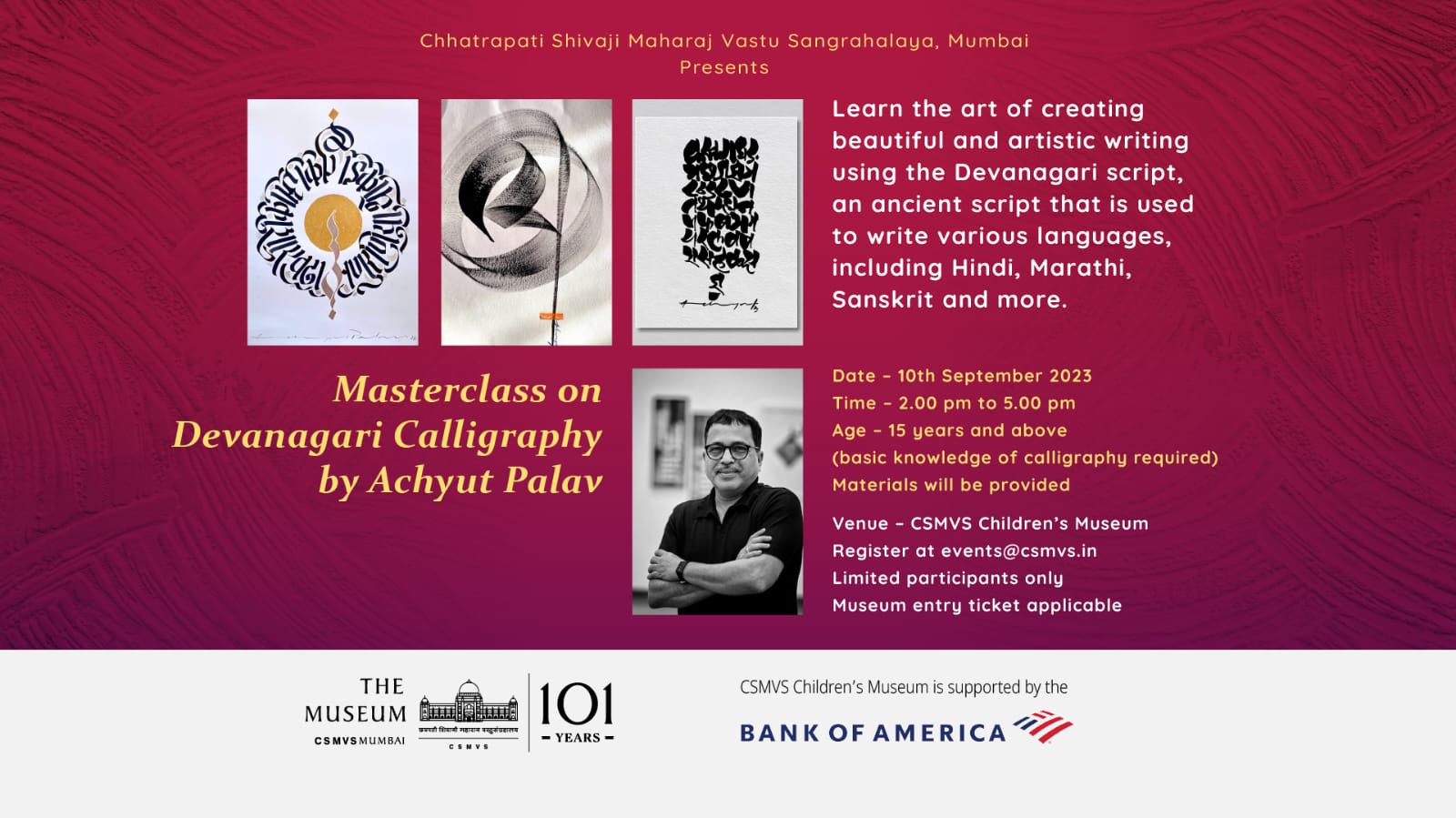 Come join us for an interesting and fun workshop on Devanagari Calligraphy with master calligrapher Achyut Palav.
What will you learn during the workshop:
-Understand the basic structure and components of the Devanagari characters, including vowels, consonants, and other marks.
-Use various tools and materials used in calligraphy, such as pens, brushes, ink, and paper.
-Explore different calligraphy techniques, such as thin and thick strokes, flourishing, and variations in letterforms.