Nirūpan_ Animals in Art with St. Xavier's College
19 April , 2022 @ 12:00 am

-

6 April , 2023 @ 11:30 pm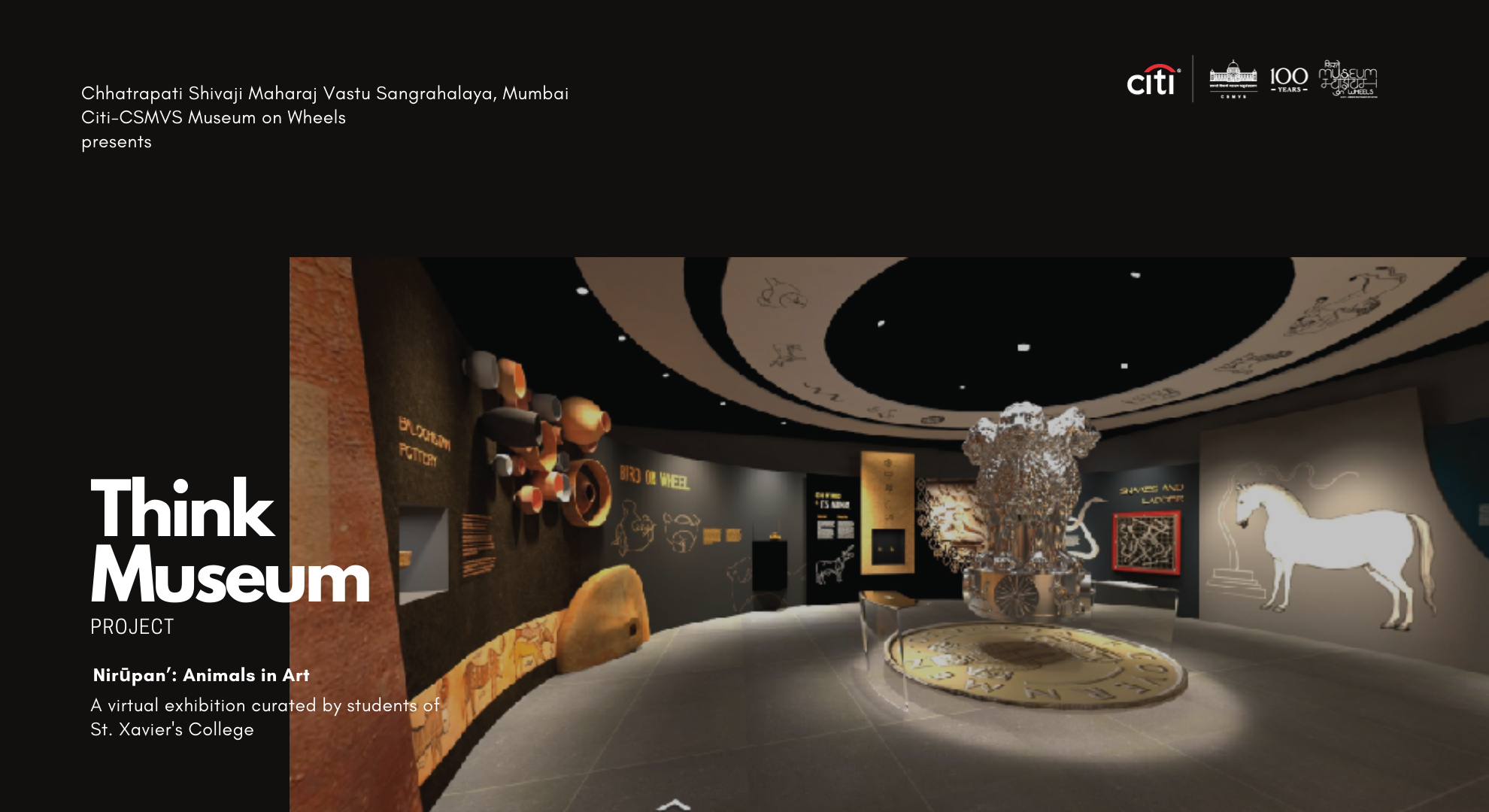 Students of the graduate program at St. Xavier's were mentored to curate an exhibition drawing from a selection of replica objects from the museum's collection. The students resonated most with themes around animals and their depiction in prehistoric art, and a virtual exhibition has been designed to present their curation.
Think Museum Project
The Think Museums Project is an extension of the Citi-CSMVS Museums on Wheels outreach initiative. It takes the idea of outreach a step further by enabling students to create and host museum-like exhibitions for learning and knowledge sharing. Through this initiative, students have interacted with the CSMVS team to come up with their own exhibition ideas and create their exhibition narratives. Curating a physical exhibition amidst the pandemic was difficult, hence, with the use of 3D images of objects an online exhibition is presented. The Think Museum Project offers a platform for students to interact with museum curators and educators in creating their own exhibitions.
Related Events