Points of View
August 5 @ 10:15 am

-

November 30 @ 6:00 pm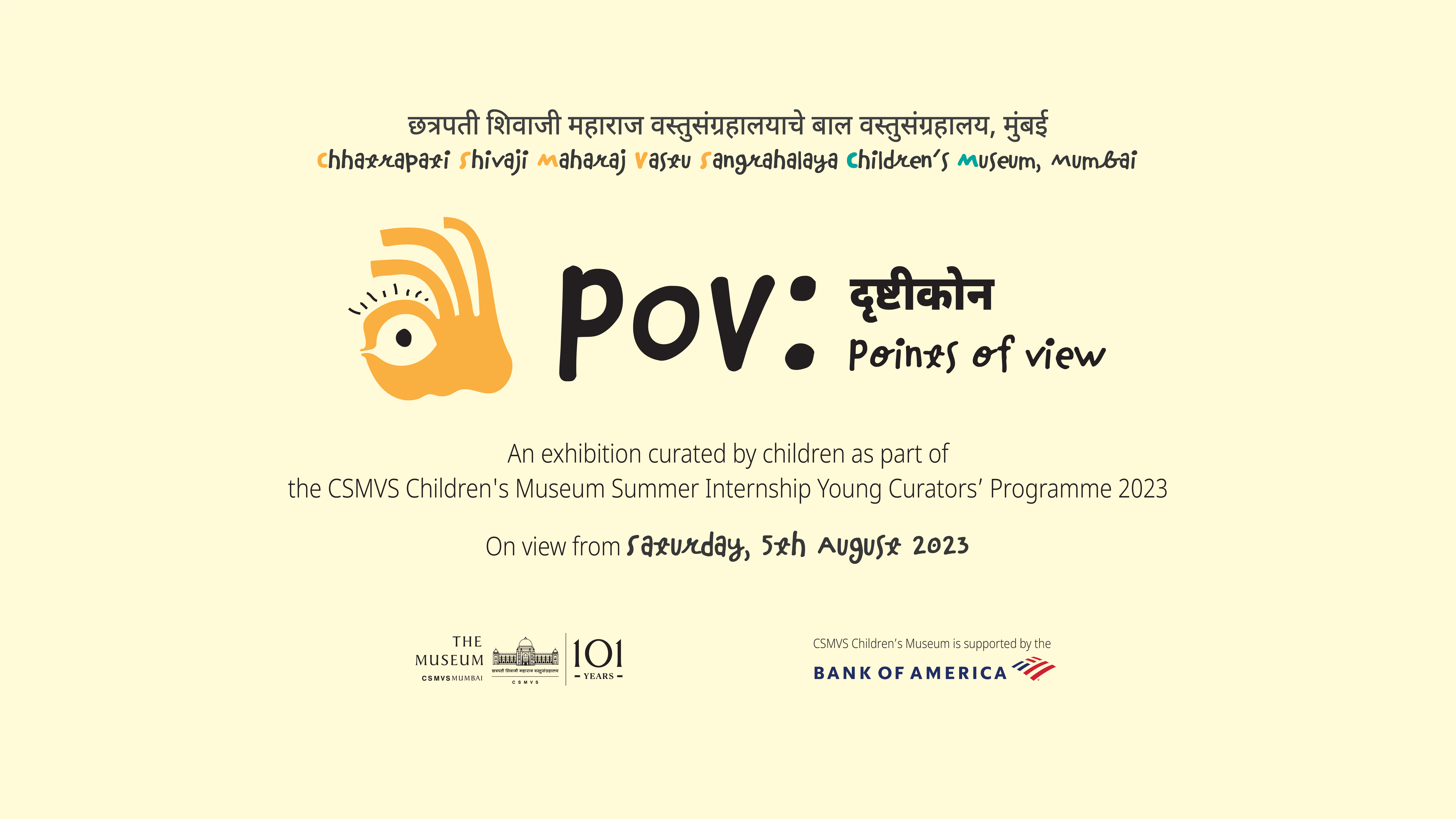 An exhibition of museum objects curated by children.
Curators in museums tend to present academic interpretation in their exhibitions but objects can have many unique and interesting stories to tell. In the summer of 2023, the CSMVS Children's Museum announced an internship for children in the ages of 13 to 17 years focusing on object interpretation.
Following an orientation session, the children were encouraged to explore the museum collections and select 5 objects that they found interesting. The selection made by the children was not only an insight into their unique personalities and interests but also presented an understanding of what children at this age, in these times are consumed by. Interpretation exercises followed and many fun interactions later, objects were selected for display in the exhibition. These objects showcase different points of view and interpretations by the children.
Deciding on a title for the exhibition was the next step. "Everything Everywhere All at Once" was a favourite as it tied the eclectic selection of objects together but following fears of copyright infringement and possible juvenile imprisonment, the children settled on "POV" – Points of View, because this generation is all about acronyms, but also because they thought the translation 'दृष्टीकोन' was quite beautiful. The children then decided on how they wanted to present their objects, some even made accessories and illustrations to make their interpretations come alive.
This exhibition is a curious journey into the minds of children, seeing what makes them tick, capturing their interests and aspirations, and listening to what they have to tell the world.
Related Events