Revisiting Martand Sun Temple of Kashmir
September 30 @ 11:00 am

-

12:30 pm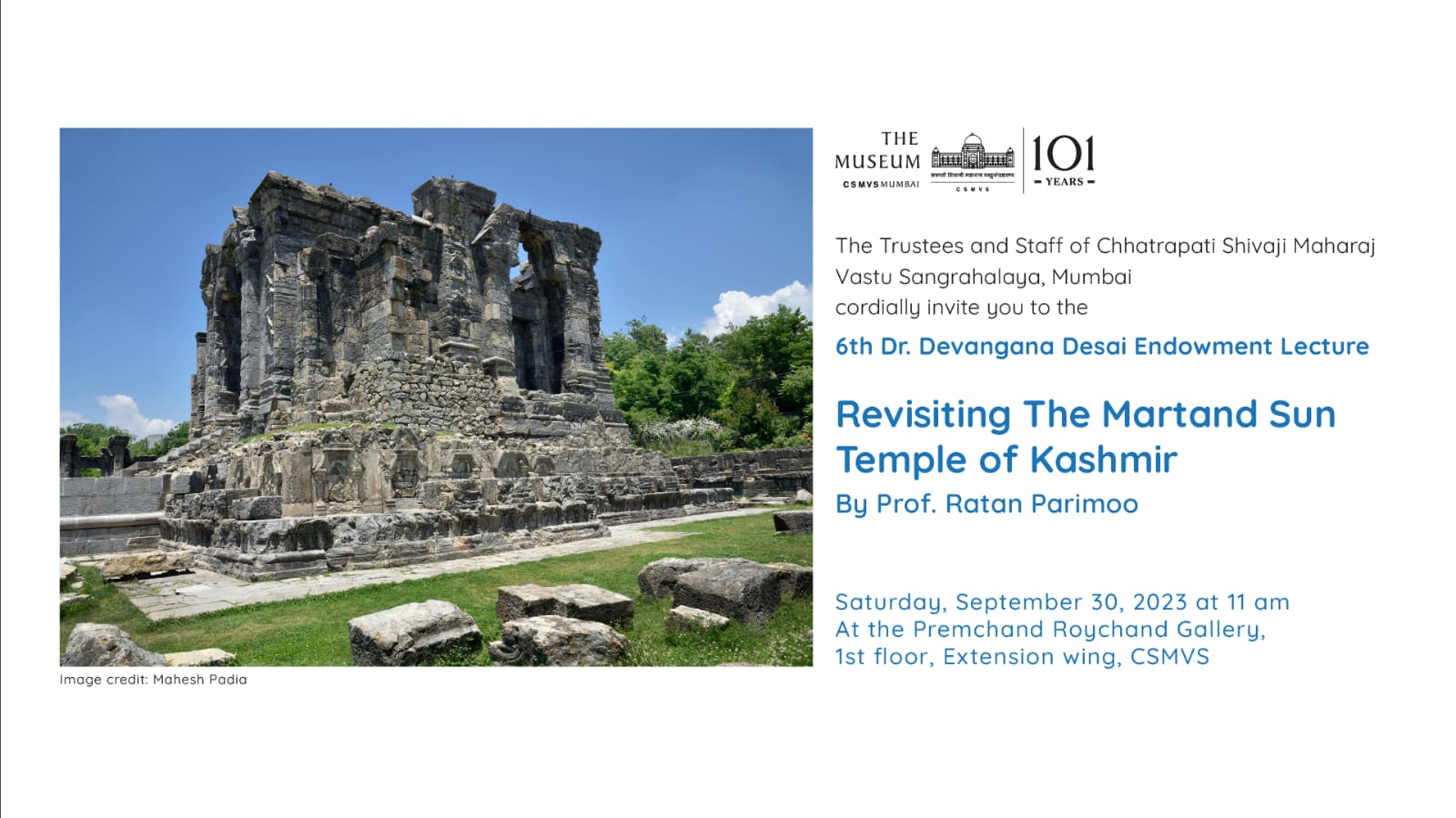 6th Dr Devangana Desai Endowment Lecture
Revisiting Martand Sun Temple of Kashmir
By Prof. Ratan Parimoo
The Sun Temple at Martand in Kashmir stands today as a sombre reflection of monumental decay. These expansive and enigmatic ruins came to light during the first half of the 19th century, subsequently captured in photographs and publications. This temple complex is constructed on a high plateau near the town of Anantnag, more than 50 kilometres away from Srinagar. The temple represents an early phase of the Kashmir style of structural temples but at a grandiose scale. The deterioration of this edifice has made it difficult to carry out systematic research on this architectural marvel.
The objective of this lecture is to challenge the popular notion among European scholars of the extensive influence of Graeco-Roman architectural elements on the Martand Temple. The local architects and Sutradharas of Kashmir were familiar with the traditional Indian Shilpashastra texts and architectural practices of the ancient period prevailing in several parts of India. This period is noteworthy for experimenting with structural temple buildings across India including Kashmir Valley.
Prof. Ratan Parimoo is a noted art historian, eminent painter, teacher, and critic who has specialised in traditional and contemporary arts of India. Throughout his career, he published several books on various topics in art history, including modern Indian art.
Please join us for refreshments at 10.30 am
Related Events