Savouring Connection: How Food Brings People Together
April 25 @ 10:15 am

-

December 31 @ 6:00 pm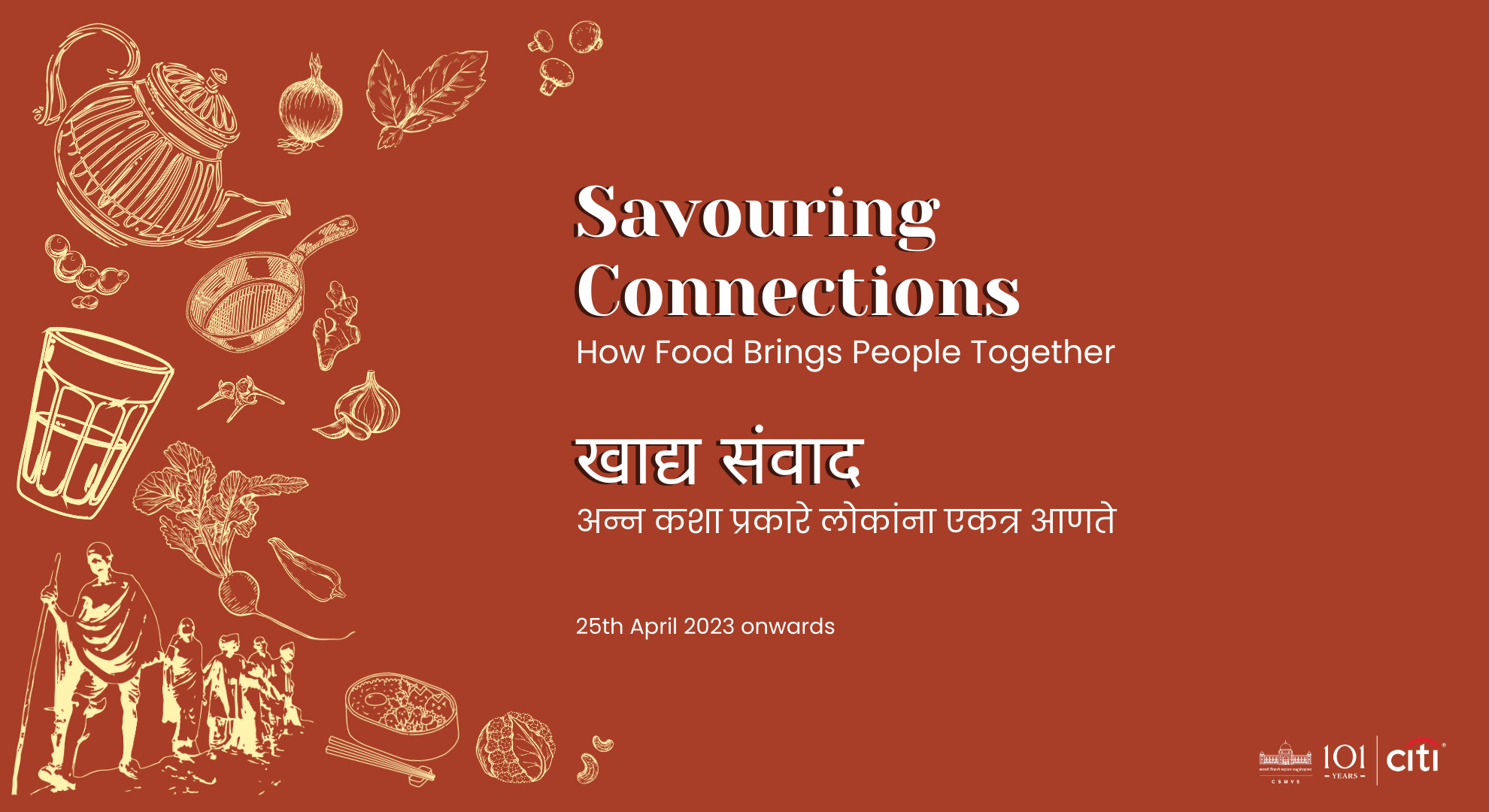 Today food has become a common factor, an extension of age-old history, personal identity, and a common connection to each and every one. 
'
Savouring Connections: How Food Brings
People Together
'
; is an exhibition that showcases the ability of food to connect people and bring them together in different ways. This exhibition has been curated by the students of the
Post Graduate Diploma Course at CSMVS
in affiliation with Mumbai University as part of the 
"Think Museum Project"
 under the aegis of the 
Citi-CSMVS Museum on Wheels
Outreach initiative
.
This exhibition delves into the course of food, from being a celebratory notion to the epicentre of some of the biggest struggles against political and social injustices in human history. From
tracing the journey of food as a primitive source of sustenance to the age of globalisation, where
food has evolved to become a cultural phenomenon rather than just an organic source of nourishment. Come, join us in celebrating the ever-changing connections forged over food and dive deep into the layers of nostalgia with
Savouring Connection: How Food Brings People
Together
 only at Chhatrapati Shivaji Maharaj Vastu Sangrahalaya, Mumbai!