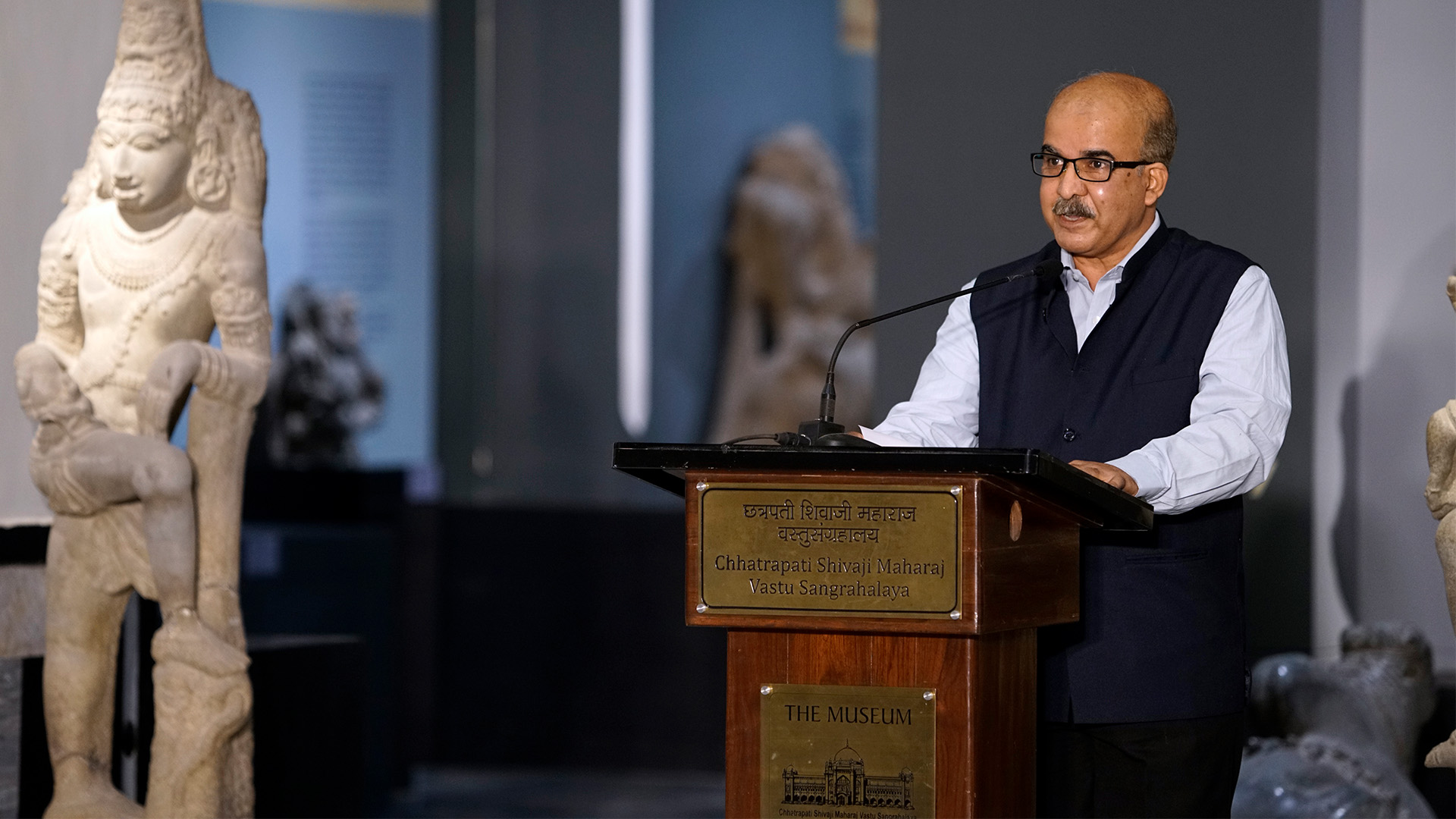 It gives me immense pleasure to share with you that on 10th January, 2022 CMSVS completes its 100 years' glorious journey – a landmark, not only in the history of the Museum but for the cultural movement of the country. The Museum was an outcome of a strong desire expressed by the public of Bombay (Mumbai) long ago. It was Sir Pherozeshah Mehta, Sir Ibrahim Rahimtulla and Sir Vithaldas Thackersay who understood the cultural requirement of early 20th century Bombay and suggested to the then British Government (Bombay Presidency) to establish a public museum with an objective that the set up should be educational and not a mere show museum.
As some of you know, the Museum building was designed and built by the Scottish architect George Wittet in the Indo- Saracenic style. It was used as a war hospital during the First World War (1914) and once again as a major hospital during the pandemic (influenza) in 1918-1920 and was renamed after Lady Hardinge War Hospital. It was on 10th January 1922 that the Museum opened its doors to the public with a speech by the then Chairman of the Board of Trustees Mr. J.T. Brander, stating the purpose of the Museum as, "It should be largely an institution or foundation for promoting research in all branches of science and knowledge and not only a museum of curiosities for the sightseer".
In these 100 years, it has fulfilled its aim to create awareness and sensitivity towards our heritage through its acquisitions, collection research, a visitor-friendly experience for the purposes of education, study and enjoyment. Particularly, in the last decade, the Museum has been transformed into a world-class visitor space. Today, it is one of the most sought-after institutions known for best museum practice, international collaborations and trend-setting projects. It welcomes over a million visitors every year who experience a sense of joy, pride and understanding of human achievement when they stroll through our galleries and our beautiful heritage garden. A year back when the pandemic was raging, CSMVS provided many joyful and enriching experiences to its audiences online. We played our role in healing society.
CSMVS was the brainchild of prominent citizens of the city and continues to be an excellent example of community participation even in the present. Even during the challenging time of the pandemic, our supporters continue to invest in culture through us for greater dividends. As the situation improves, we will gradually reveal our plans and programmes to all of you so that we can come together and celebrate this historic occasion in the coming year 2022.
Mr. SABYASACHI MUKHERJEE
Director General