At the Museum you can spend the day among world class art objects and can participate in fun-n-learn activity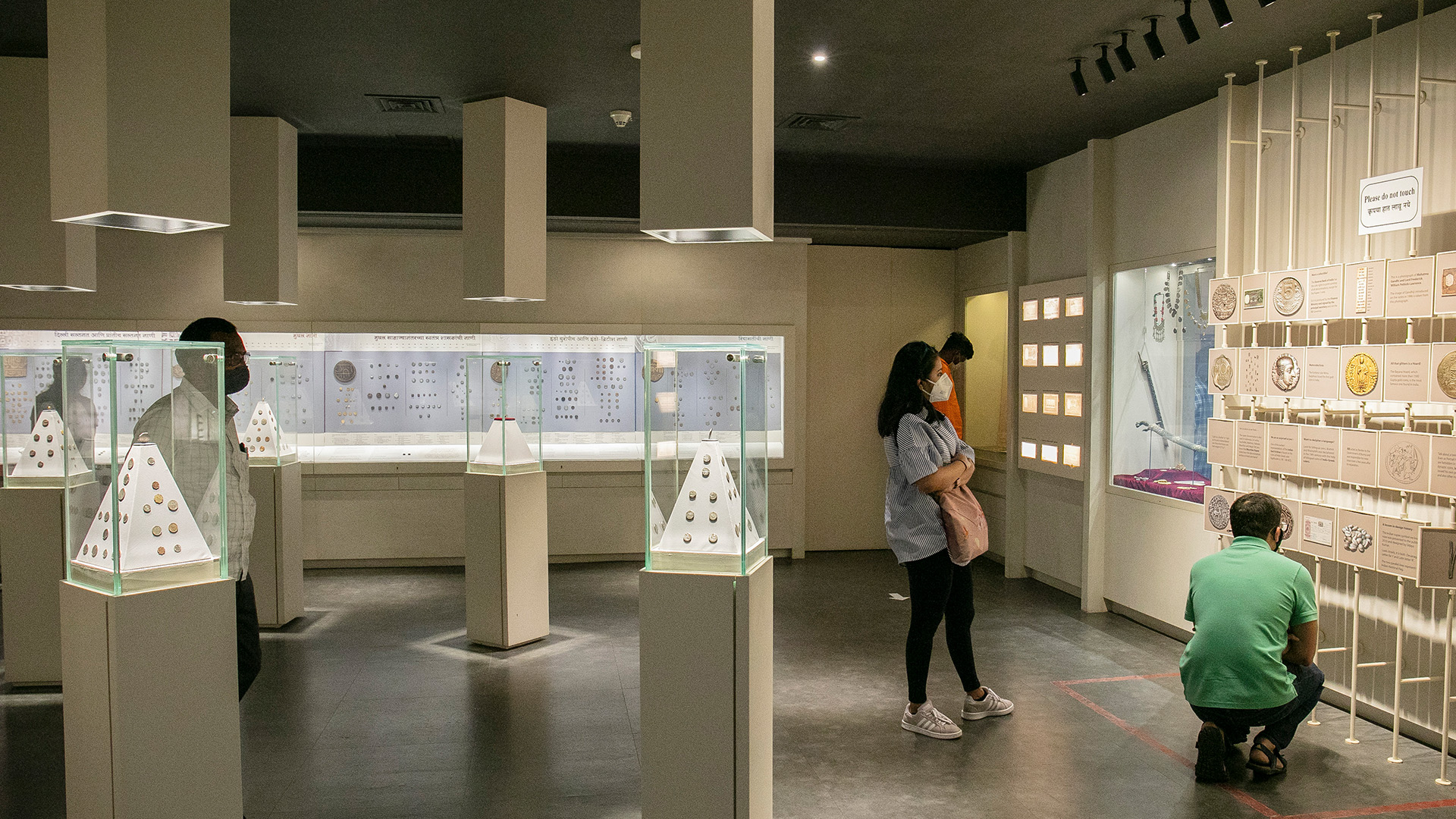 Visiting Hours and Admission
Ticket Rates (w.e.f. 01.02.2023)
Category / श्रेणी
Museum Entry
Museum Entry with Audio Guide
Indian Adult Visitor (above 15 years of age)

भारतीय प्रौढ दर्शक (वय वर्ष १५ वरील)

Rs 150/- (Museum Entry + Complimentary mobile photo pass)
Rs 200/- (Museum Entry + Audio Guide + Complimentary mobile photo pass)
Defence Personnel / Indian Senior Citizens(with Service ID card)

संरक्षण दलाचे कर्मचारी / भारतीय ज्येष्ठ नागरिक (वैध ओळखपत्रासह) 

Rs 100/- (Museum Entry + Complimentary mobile photo pass)
Rs 150/- (Museum Entry + Audio Guide + Complimentary mobile photo pass)
College Student (with valid ID card)

महाविद्यालयीन विद्यार्थी (वैध ओळखपत्रासह)

Rs 75/- (Museum Entry + Complimentary mobile photo pass)
Rs 125/- (Museum Entry + Audio Guide + Complimentary mobile photo pass)
Group Indian Visitors (15 and more)

भारतीय समूह दर्शक (१५ आणि अधिक)

Rs 110/- (Museum Entry + Complimentary mobile photo pass)
–
Children (5-15 years)

मुले (५-१५ वर्ष या वयोगटातील)

Rs 35/- (Museum Entry + Complimentary mobile photo pass)
–
Students (through school upto 10th Std.)

शाळेतर्फे येणारे ई. १० वी पर्यंतचे विद्यार्थी

Rs 35/- (Museum Entry + Complimentary mobile photo pass)
–
Foreign Adult Visitor (above 15 years of age)

परदेशी प्रौढ दर्शक (वय वर्ष १५ वरील)

Rs 700/- (Museum Entry + Complimentary Audio Guide and Mobile photo pass)
–
Audio Guide (Domestic Visitors)

ऑडिओ गाईड (भारतीय दर्शक)

–
Rs. 50/-

Camera Passes*

कॅमेरा पास

Handheld camera without tripod

ट्रायपॉड शिवाय कॅमेरा

₹ 200
Video camera

व्हिडिओ कॅमेरा

₹ 5000
Timings –
Monday to Sunday 10.15 am to 6.00 pm. The Museum ticket-counter will close at 5.45 pm
Museum is closed to visitors on the following days-
January 26 – Republic Day
May 1 – Maharashtra Day
August 15 – Independence Day
October 2 – Gandhi Jayanti
PLEASE NOTE:
Galleries in the second floor of the Heritage wing of the Museum are closed to visitors due to building conservation work
Selfie-sticks are NOT ALLOWED in the Museum
सेल्फी स्टिक संग्रहालयात निषिद्ध आहेत
* Commercial photography & professional video shooting requires prior permission from Museum authorities.
* ट्रायपॉडसह व्यावसायिक व्हिडिओ शूटिंगसाठी आधी लेखी परवानगी घेणे आवश्यक आहे.
Read the Visitor Guideline here.
Location and Parking
Chhatrapati Shivaji Maharaj Vastu Sangrahalaya (CSMVS) is located at 159-161, Mahatma Gandhi Road, Fort, Mumbai-400 023. Maharashtra, India.
The Museum is a major landmark in the Kala Ghoda Art precinct, along with the National Gallery of Modern Art (NGMA), the Jehangir Art Gallery and Regal Cinema.
Parking is available in the pay and park lots at Hutatma Chowk and Kala Ghoda.