If you cannot come to the Museum, the Museum will come to you
About Citi-CSMVS Museum on Wheels
The Citi-CSMVS Museum on Wheels is a pioneering outreach initiative designed to reach audiences beyond the walls of the Museum, into the far-reaching parts of suburban Mumbai and further into the interiors of the state of Maharashtra and beyond. This initiative is an extension of the Museum's mandate to be inclusive and to provide universal access, physical as well as intellectual, to the Museum collection and the information it seeks to convey.
The project has two large, air-conditioned, state-of-the-art buses, custom designed to house travelling exhibitions. The exhibition themes are selected keeping in mind school curricula and draws from the CSMVS' vast collection of antiquities. These mobile exhibitions are taken to various educational and cultural institutions for deeper and wider engagement with heritage, arts and sciences. The Buses are fully equipped with display cases for objects, replicas, models and dioramas. Audio-visual equipment and digital media including touch screens and tablets further engage this generation of tech-savvy children. At the same time, interactive demo-kits, art and craft activities get children working with their hands, thus offering them a holistic learning experience.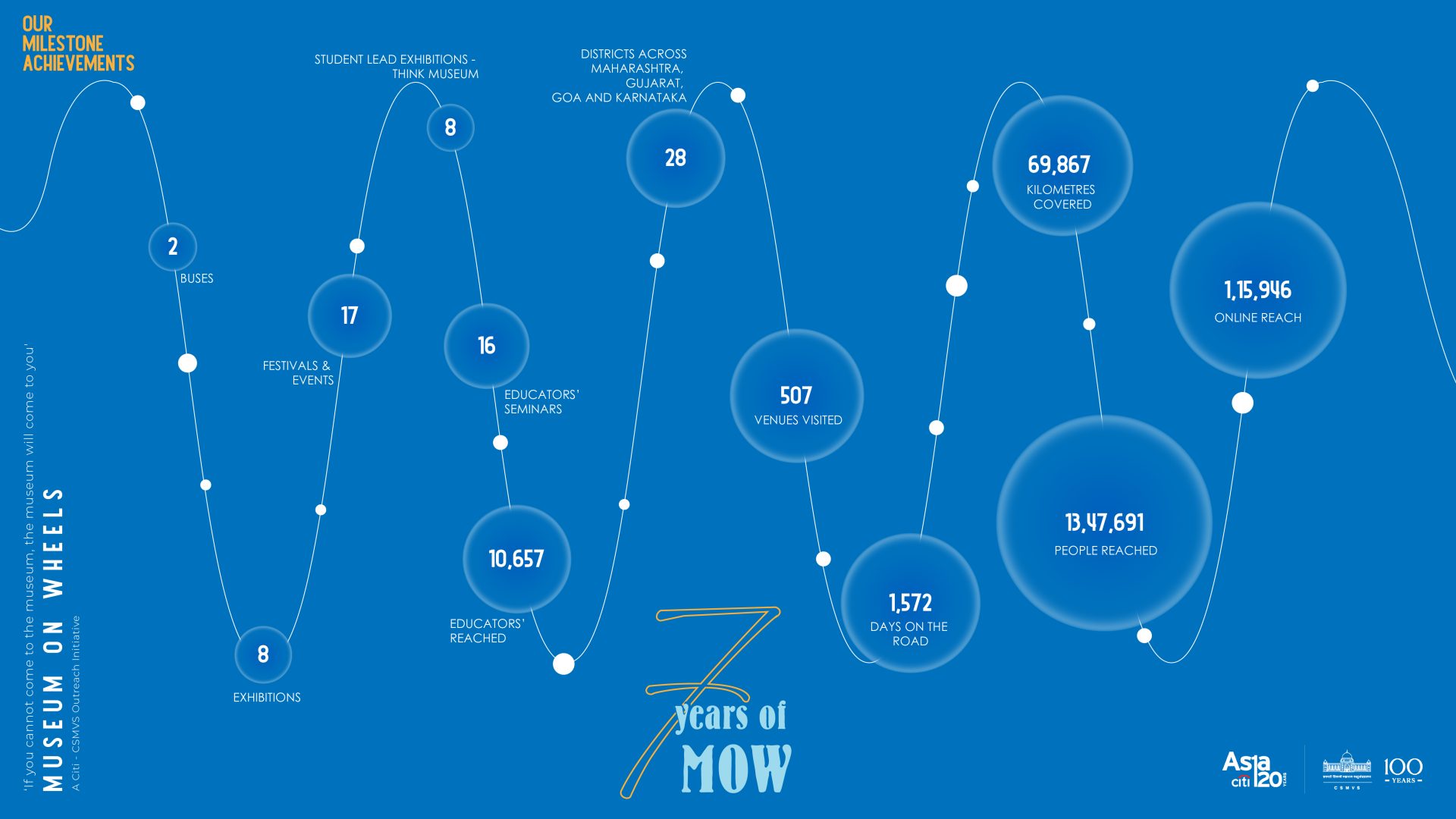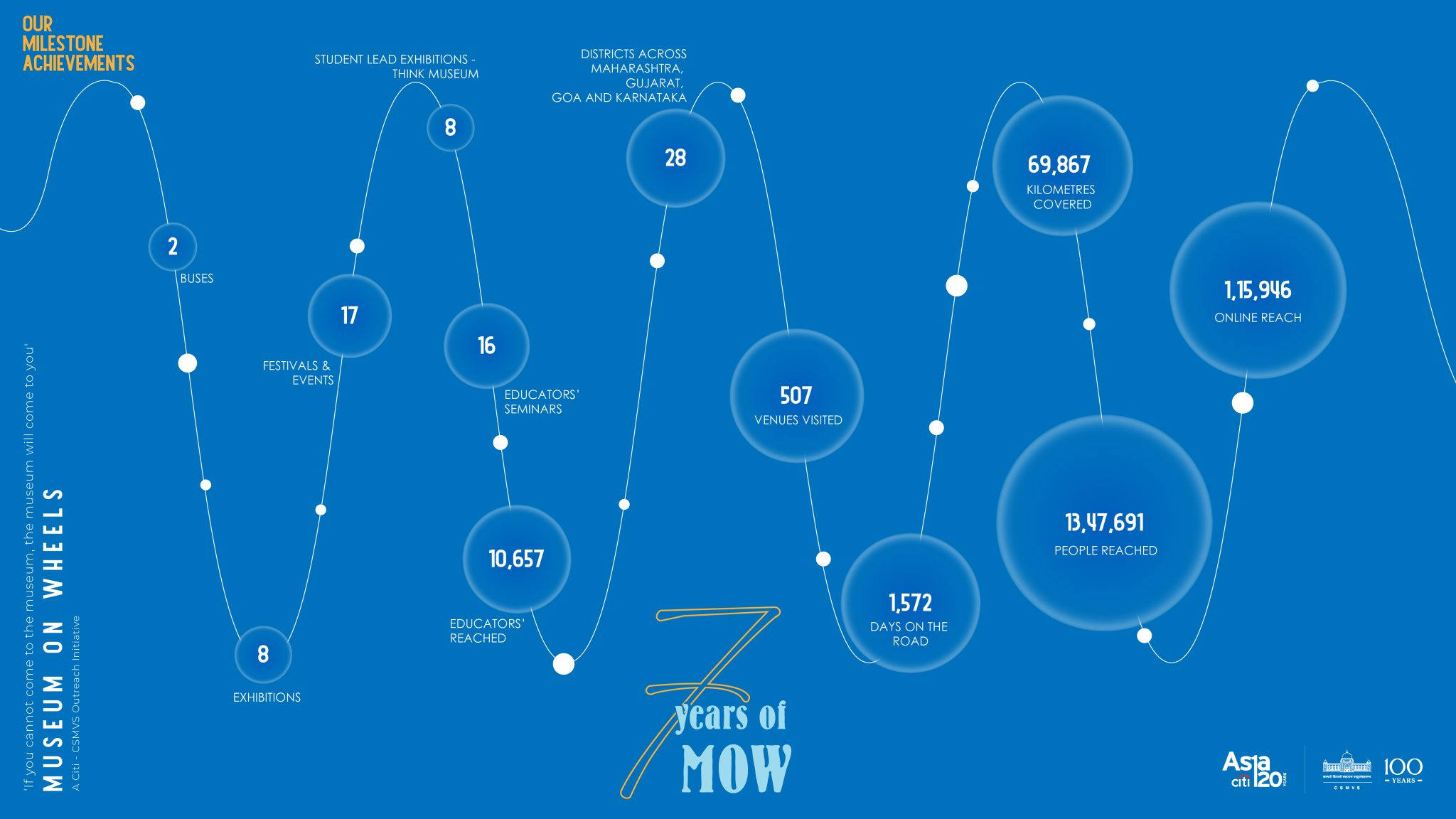 The Citi-CSMVS Museum on Wheels has been the platform for several institutional collaborations, including partnerships with key educational and cultural institutions such as Teach for India, National Centre for Performing Arts (NCPA), Nrityanjali, the Kendriya Vidyalaya group of institutions, Bhabha Atomic Research Centre, Indian Institute of Technology (IIT), Mumbai and the Rotary Club.
Citi-CSMVS has now added a second bus to this successful initiative and the programme will now be expanding its impact and geographic reach through strategic collaborations and partnerships with educational, scientific and cultural institutions, to delight young minds, particularly in the remote districts of Maharashtra and neighbouring states of Goa, Gujarat, Karnataka and Telangana.
The Museum on Wheels initiative is supported by our partners Citi India.
View and download the brochures
Objectives and Activities
The Museum on Wheels aims to:
Create an appreciation of heritage and culture.
Establish a connection between heritage of the past and its relevance in present-day society.
Offer a well-balanced experience of tradition and modernity with hands-on interactive activities as well as digital experiences.
Encouraging active participation of local communities with heritage and culture.
Be inclusive, diverse and widespread in its reach to as many sections of the city (and beyond) as possible for whom it is difficult to access the Museum and its offerings.