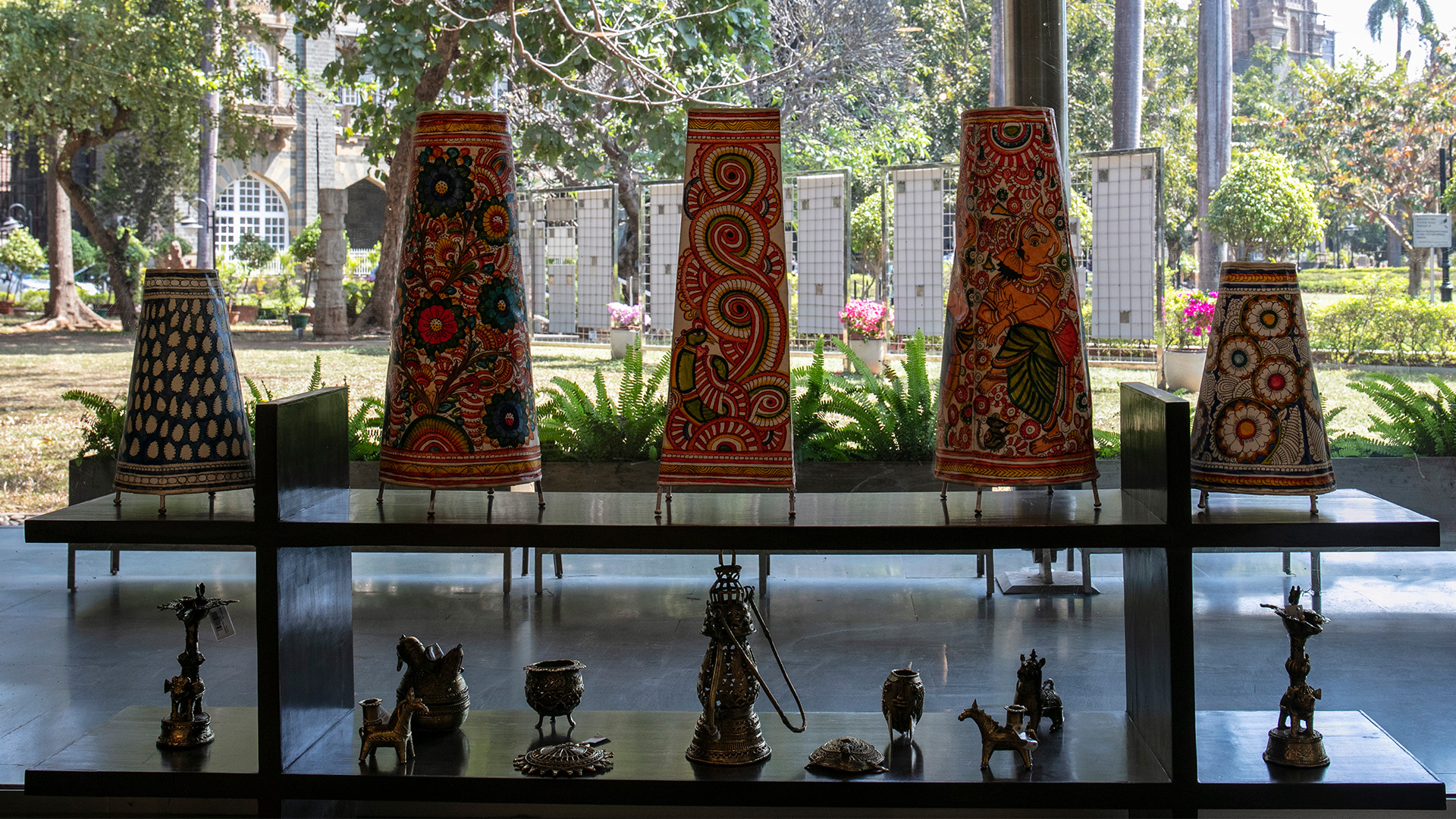 The Museum Shop has a wide range different articles such as greeting cards, posters, brochures, folders, gift-wrapping papers and bags inspired by design/details of the art objects from the Museum collection. Bead necklaces, repousse copper plates, embroidered silk scarves, purses and table pieces are among other articles available in the Shop.
Books as well as renowned publishers are also available at the Shop. The Shop also displays Informative educational trails and kits are available for students, which help increase their interaction with the Museum.
We are taking all possible steps to make this a safe and enjoyable experience for everyone.
When you buy from the Museum, all proceeds go to preserving the museum collections and our Grade I heritage precinct. It also supports our craftsmen.
HOW CAN YOU SHOP SAFELY FROM US?
We have a spacious shop. The Museum Shop strictly adheres to Social Distancing – only two persons allowed at a time.
All our products are clearly displayed for you to be able to choose without touching or moving products.
Our products are safety wrapped after sanitization.
Our shop staff sanitizes the premises and the product shelves at regular intervals
Our waiting area is in open air to protect you from crowded waiting rooms while you look at our beautiful Indo-Saracenic architecture building.
Payments accepted by cash and card.