Journeying into the mind's creativity
14 January , 2023

-

14 June , 2024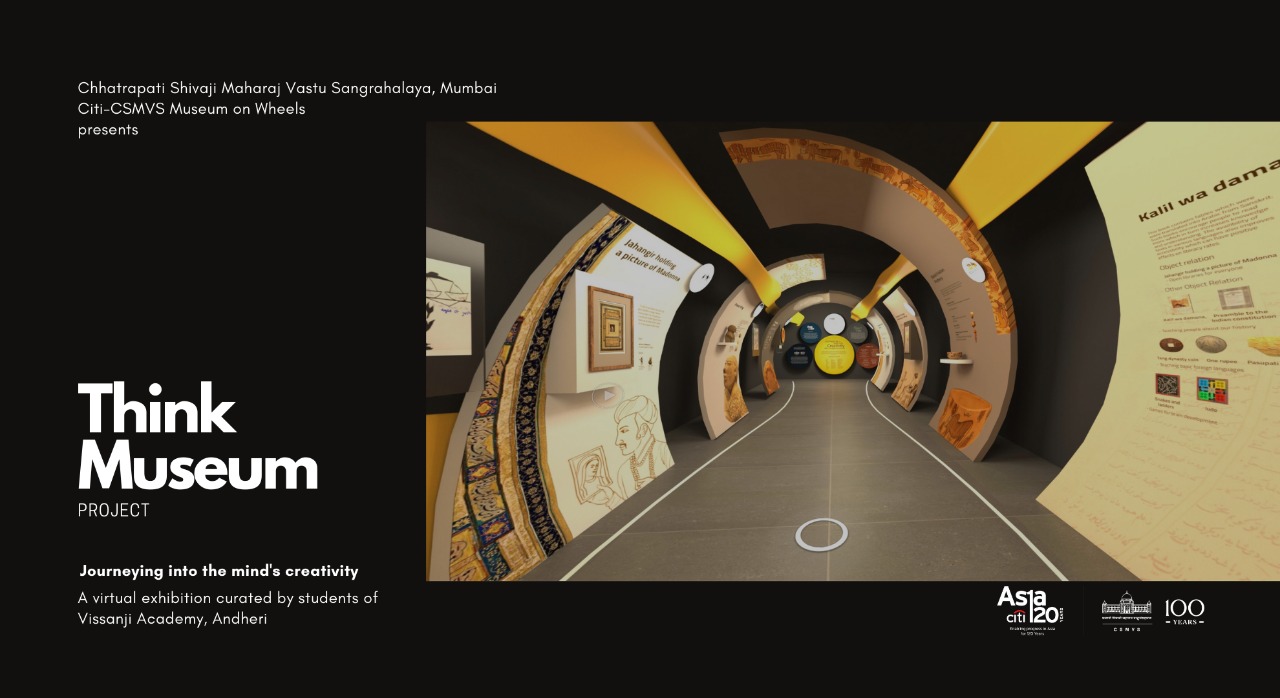 A Think Museum Exhibition
Twenty children of grade VII from Vissanji Academy created individual 'mini exhibitions' of ideas that matter most to them. To illustrate their ideas, children used museum objects and some new media from the present day. These were put together as one virtual exhibition as stages of the children's creative process.
Think Museum Project
The Think Museums Project is an extension of the Citi-CSMVS Museums on Wheels outreach initiative. It takes the idea of outreach a step further by enabling students to create and host museum-like exhibitions for learning and knowledge sharing. Through this initiative, students have interacted with the CSMVS team to come up with their own exhibition ideas and create their exhibition narratives. Curating a physical exhibition amidst the pandemic was difficult, hence, with the use of 3D images of objects an online exhibition is presented. The Think Museum Project offers a platform for students to interact with museum curators and educators in creating their own exhibitions.